A weekly letter where we highlight some stocks which are worth keeping on radar & the reasons thereof !!
None of the below stocks should be taken as stock recommendations.
Also if you have anything interesting insights to share regarding the stocks mentioned here, we would love to hear from you
Please do mail us @ nooreshtech@analyseindia.com
Quesscorp – Promoter finds value. Do you?
About the company –
Quess Corp is engaged in the business of providing services in Workforce management, Operating asset management and Tech services.
Recent price performance –
Recently the company announced results and the stock saw a big breakdown from 550 odd levels to 440 zones as shown in chart below
Chart –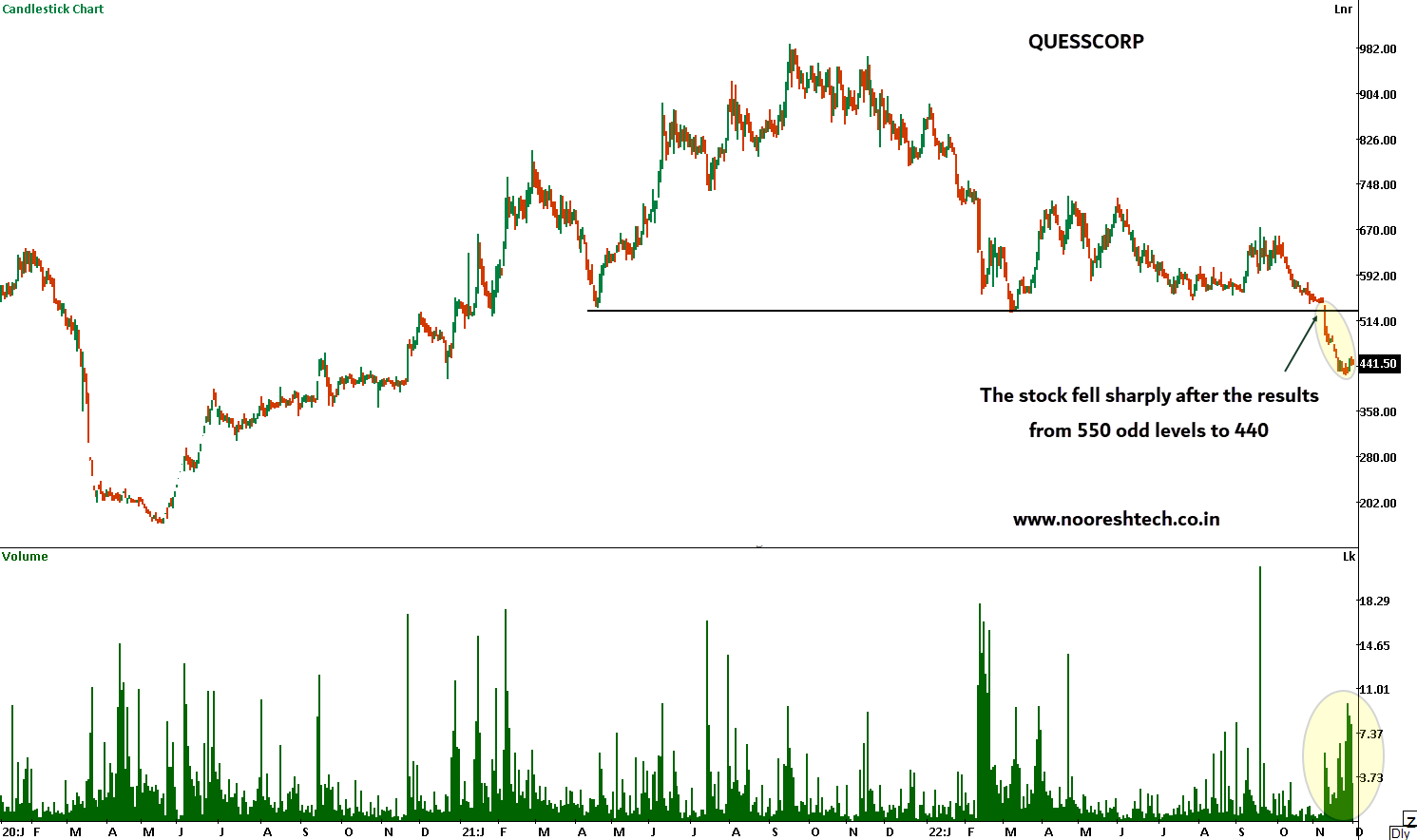 Insider Buying –
Promoter Ajit Isaac stepped in during this time and bought almost 155,000 shares or 0.10% equity in 3 days from the open market in Nov 2022. The average buying price of the promoter is Rs.481. Moreover when we checked the delivery volumes of that particular days, we found that promoter did significant amount of buying for that days volumes and delivery
Delivery Data –

---
Banswara Syntex – Promoter's sister, son selling, someone buying smartly
Promoter selling –
Kavita Soni (Sister) – Reason unknown
Navnita Mehra (Sister) – Reason – Buying House
Dhruv Toshniwal, Udit Toshniwal (Sons) – Reason – Pant Project
Mefcom Capital Markets (Earlier classified as promoters, now as public shareholders) – Reason unknown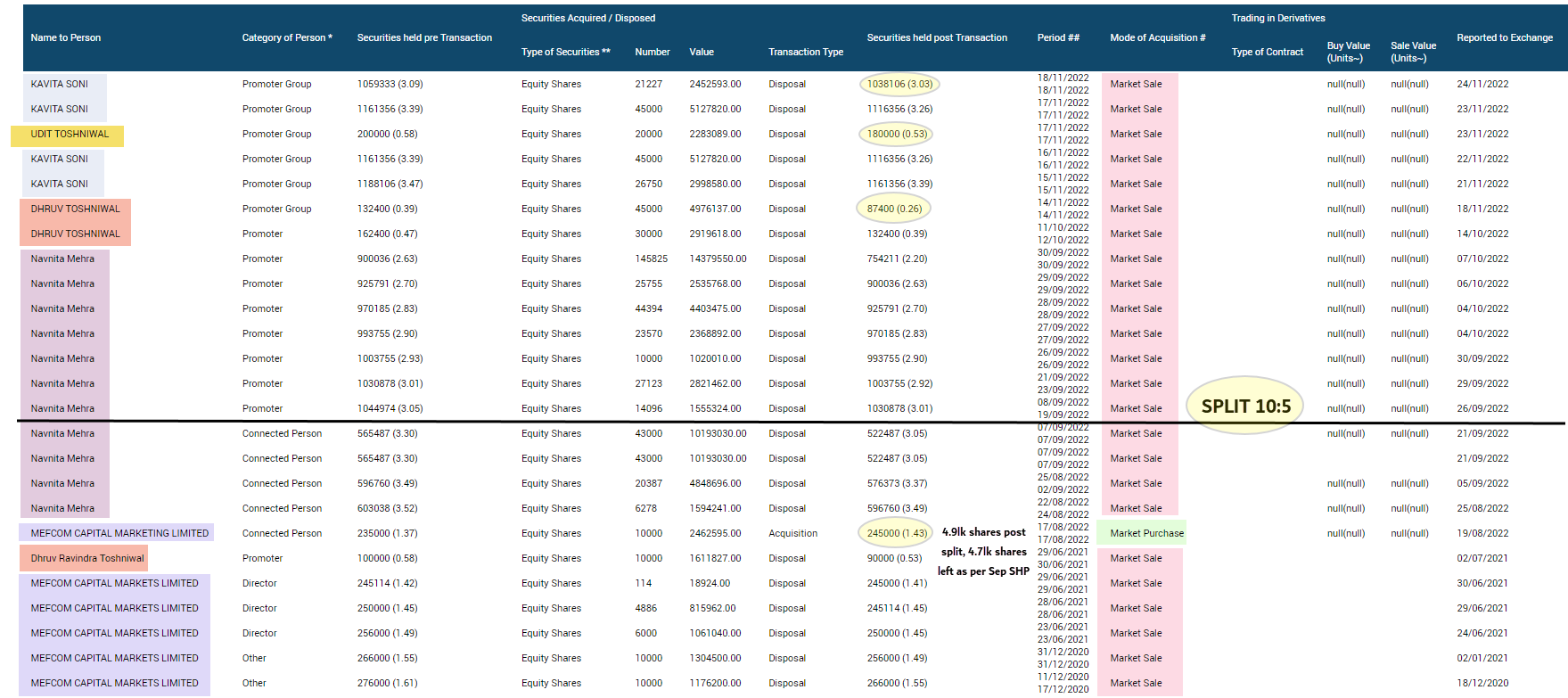 What Promoter have to say about selling?

Chart –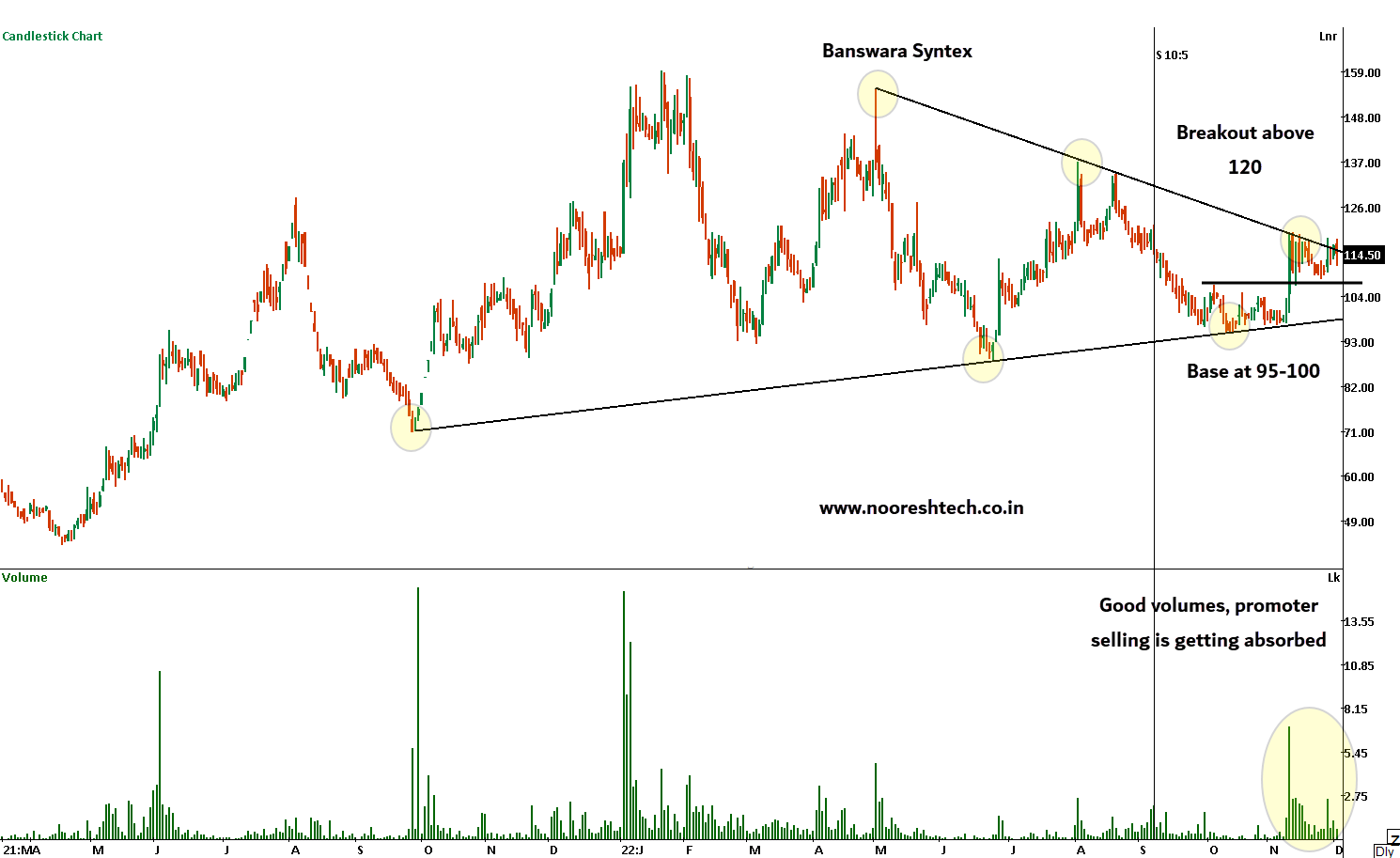 Deliveries –
November 2022 have seen the highest delivery i.e. 20.20lk shares as compared to previous highest delivery i.e. in Jan 2022 (When the stock made a new all time high)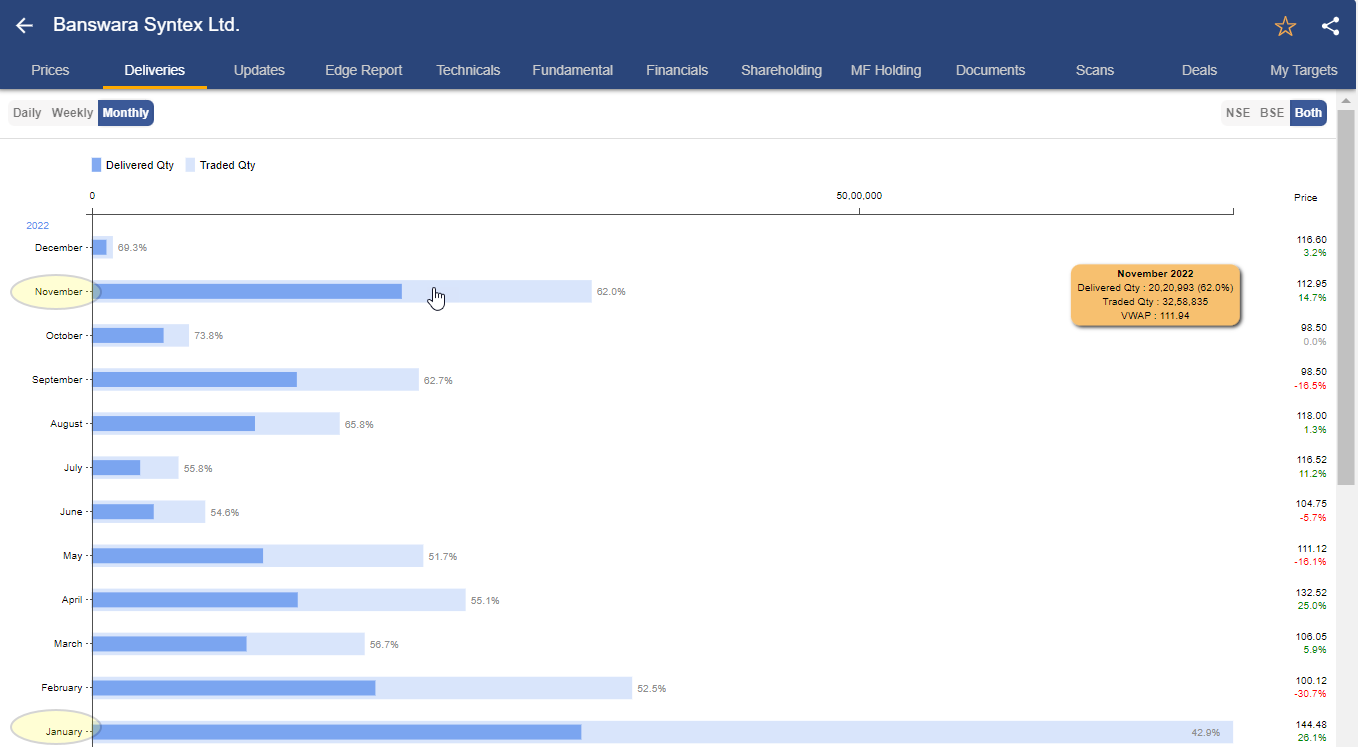 Source link