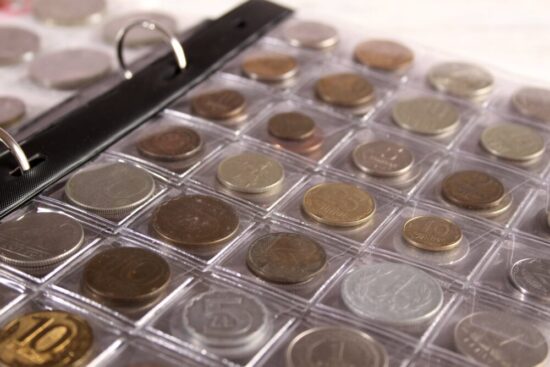 When you have a valuable coin, finding the right place to sell it could be a priority. However, if you aren't a coin collector, you might not know which options are best. If you aren't sure where to begin, here are five places to sell your valuable coins.
1. Local Coin Shops
If you're looking to sell the coin quickly, heading to a local coin shop could be your best option. While you may get a little less than the coin is worth – as the shop will ultimately need to resell it for a profit – the process is incredibly swift. Plus, you don't have to worry about shipping the coin elsewhere, which can save you a bit of money.
2. Online Marketplaces
In some cases, turning to an online marketplace could help you get a better price for your valuable coin. There, you can communicate directly with other collectors, effectively cutting out any middleman. While you'll have to pay for shipping (and the cost of insuring the package), it's an option worth considering. Just make sure you choose a platform that doesn't have a lot of seller fees. Additionally, opt for one that specializes in coins, collectibles, or antiques, as you'll have an easier time connecting with your target audience.
3. Coin Auctions
If you aren't in a rush to sell your valuable coins, then listing them at a coin auction could be worthwhile. You'll need to contact an appropriate auction house to discuss what you have and arrange for the coins to be part of an upcoming event. Generally, this option is best if a coin is especially rare, as many auction houses won't list those that can't command a high price.
With this option, you will generally see some listing fees. Make sure to review them in advance, as they do vary between auction houses. However, since there is a reputable business directly handling the sale, you do get more security than you'd find with online marketplaces. Additionally, you may get a far better price, depending on the level of interest in your coins.
4. Coin Shows
Another option to consider is a coin show. These conferences bring together collectors, sellers, auction houses, dealers, and more, essentially giving you access to a wide array of potential customers. Plus, some vendors may offer free appraisals, allowing you to determine the approximate value of your coin while you're on-site.
5. Coin Brokers
Coin brokers are professionals that acquire rare coins for clients that are looking to expand their collections. If your coins are particularly valuable, you may get a better price by going this route. The broker isn't focused on reselling the coin. Instead, they're providing a service to a client.
While they'll attempt to negotiate a fair price, their compensation typically comes straight from the client in the form of a commission. As a result, they aren't typically aiming to lowball you. However, this process may take longer, as protecting their client is a priority. As a result, you may have to jump through some extra hoops – such as in-depth evaluations of your coins – before they'll agree to buy them.
Have you used any of the places above to sell your valuable coins and want to tell others about your experience? Did you sell your valuable coins another way and want to let others know what it was like? Share your thoughts in the comments below.
Read More:
Come back to what you love! Dollardig.com is the most reliable cash back site on the web. Just sign up, click, shop and get full cash back!
Tamila McDonald has worked as a Financial Advisor for the military for past 13 years. She has taught Personal Financial classes on every subject from credit, to life insurance, as well as all other aspects of financial management. Mrs. McDonald is an AFCPE Accredited Financial Counselor and has helped her clients to meet their short-term and long-term financial goals.
Source link