[ad_1]
Equities close lower on Friday to cap a dull week.
Monday is set to be the calm before the data storm.
Tuesday has CPI, Wednesday has FOMC, and also we have BOE and ECB announcements.
Equities look weaker this morning as the handover from Asia was a weak one. The Nikkei was down a modest 0.2%, but the Hang Seng fell 2.2%. Strong inflation data from Japan held markets in check there with China being hit on reports the US asked Japan to join its ban on Chinese chip exports. With such a big week ahead though, stocks are likely to trade in a sideways range.
S&P 500 (SPX) news
Today is likely to be the quietest one of the week, and that is certainly the benchmark Europe is setting as it slumbers through the opening. Yields and oil both falling have helped to set a modest intraday morning turnaround, but volumes are extremely light. This morning UK GDP was slightly better than expected but still negative. Oil remains mired around $70 as concerns over demand escalate after last week's break below support at $73. The week will be dominated by CPI on Tuesday and the Fed on Wednesday with fears rising of a higher dot plot. 
S&P (SPX) 500 forecast
3,900 and 3,859 are the swing supports with gains likely to be capped at 4,031 until we get through the data and FOMC.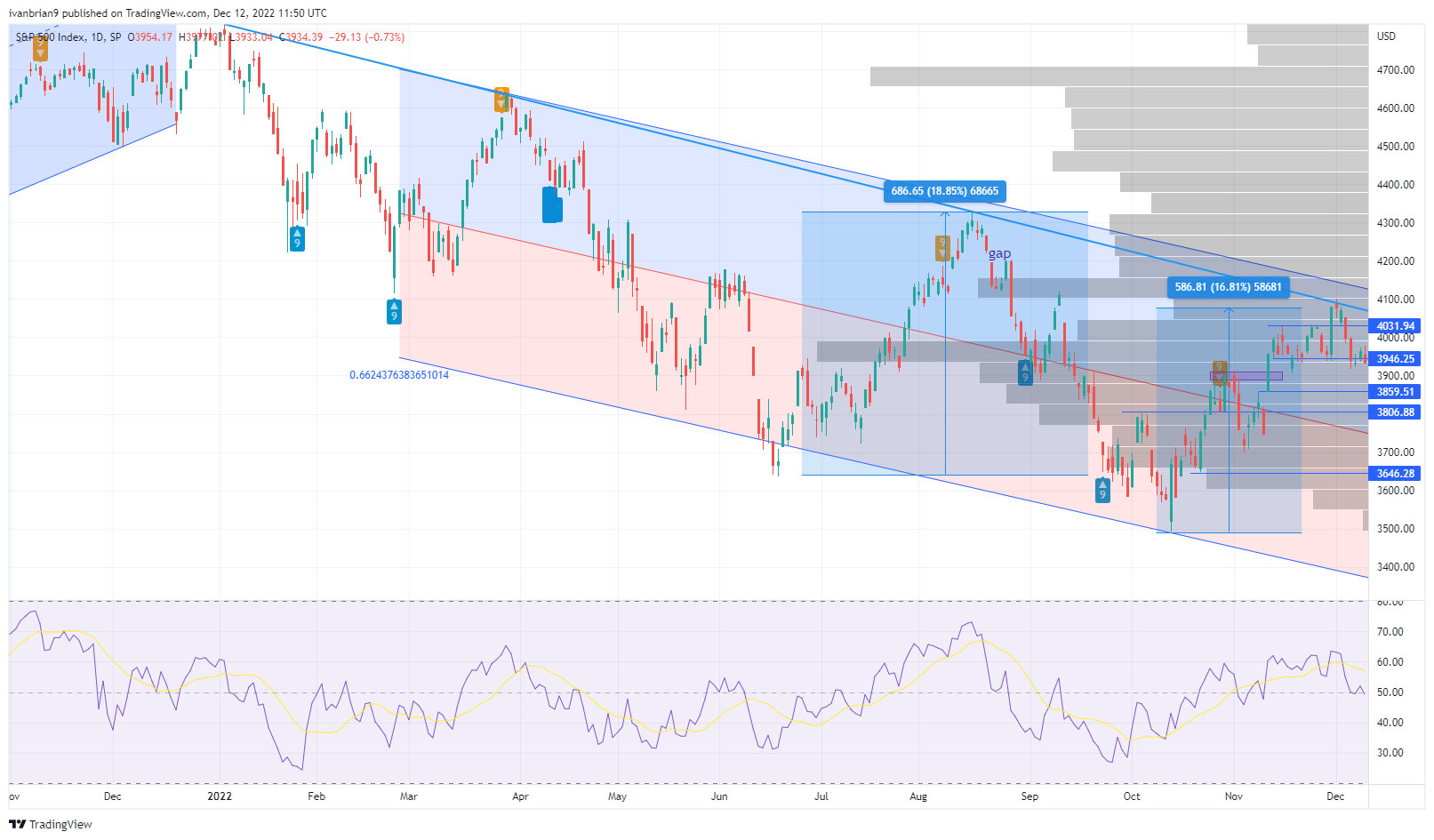 SPX daily chart
[ad_2]
Source link