Starbucks Corporation (SBUX) is an American multinational chain of coffeehouse and roastery reserves. It is the world's largest coffeehouse chain. As of November 2021, the company had 33,833 stores in 80 countries, 15,444 of which were located in the United States. Out of Starbucks' U.S.-based stores, over 8,900 are company-operated, while the remainder are licensed.
Starbucks ($SBUX) Elliott Wave analysis – July daily chart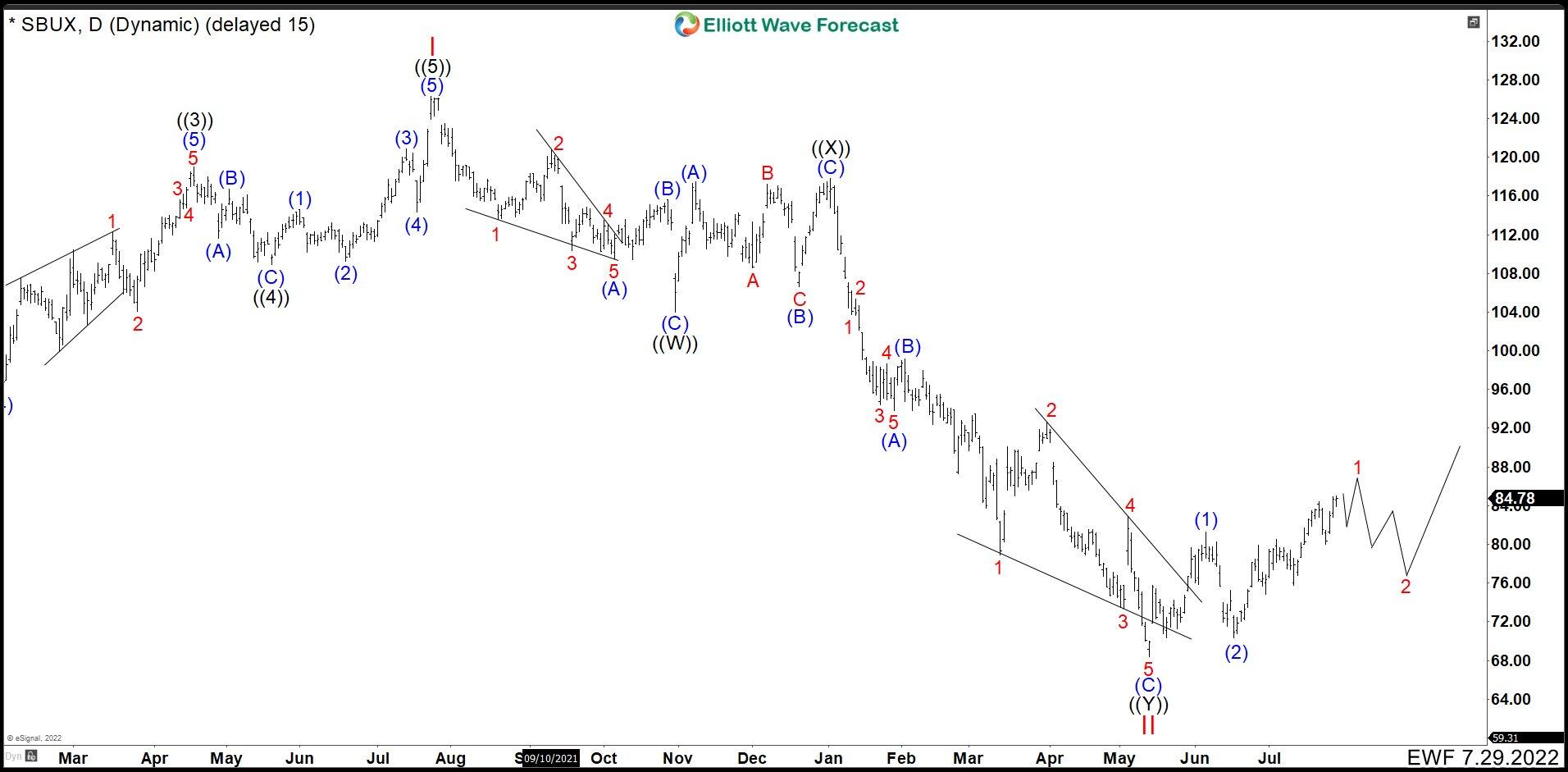 Starbucks completed a cycle from March 2022 low in July 2021 peak and we labeled as wave I. Then we could see a double correction ((W)), ((X)) and ((Y)). A clear 7 swing correction to complete wave II in May 2022. From here we were calling a beginning of a nest to continue with the rally. A nest is a group of waves 1 and 2 until wave 3 starts. (If you want to learn more about double correction or Elliott Wave Theory, follow these links: Elliott Wave Education and Elliott Wave Theory). The Rally continue higher than expected; therefore, we have adjusted the count labelling wave (1) higher as we show in the next chart.
Starbucks ($SBUX) Elliott Wave analysis – December daily chart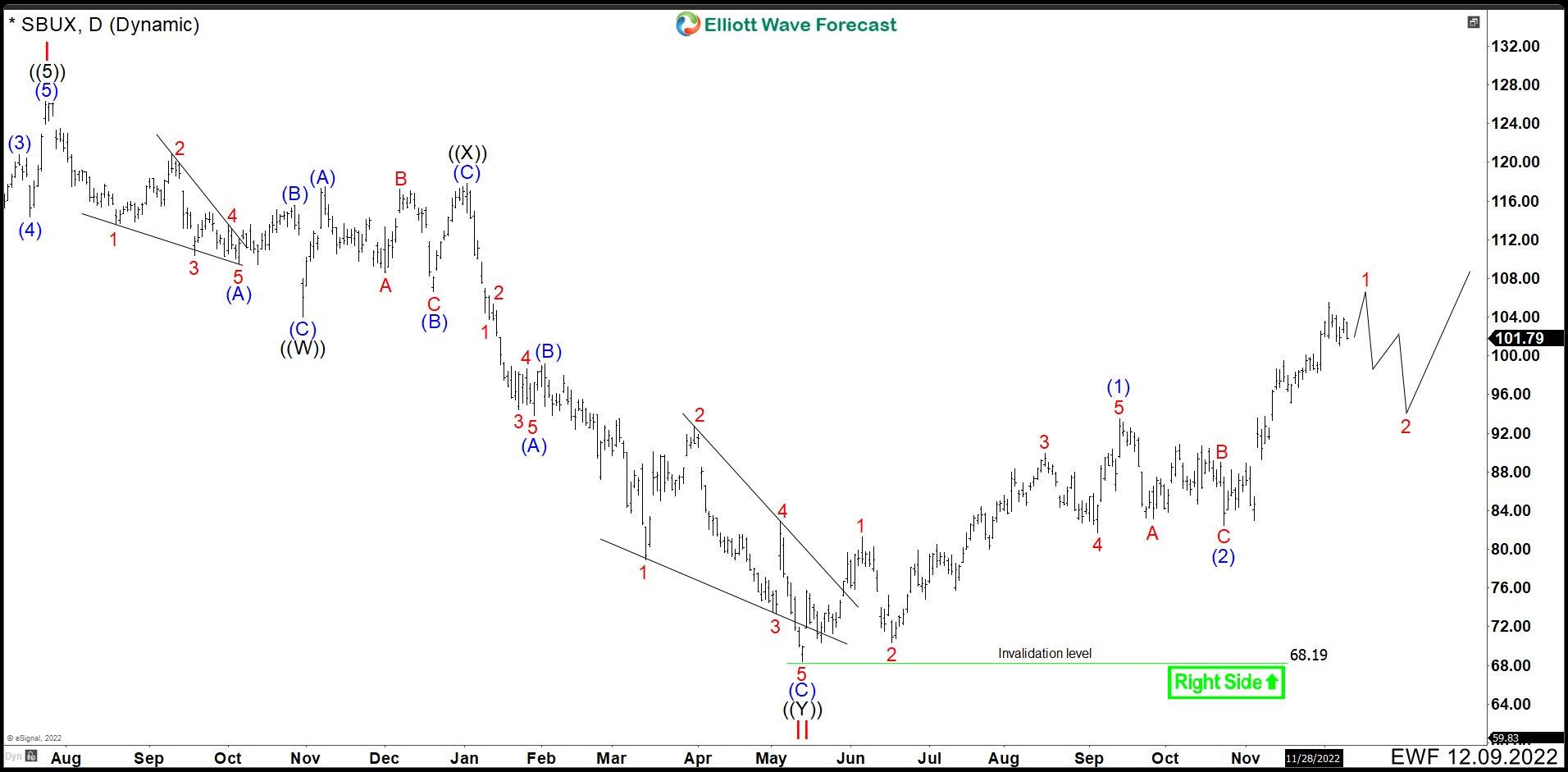 Starbucks bounced from the May low ended an impulse Wave 1 at 81.30 and pullback as wave 2 finished at 70.29. Then rally continued ended wave 3 at 89.94 and retracement as wave 4 completed at 81.72. Last push to complete wave (1) impulse ended at 93.63. After this, a flat correction appeared making 3 swings pullback where wave B was a triangle. Wave (2) ended at 82.50. The rally continued and we expect that wave 1 in red finishes soon. The best structure to complete an impulse as wave 1 is making one more high above 105.51 with divergence in the RSI. Then a correction in 3, 7 or 11 swings is expected to complete wave 2 and continue with the uptrend. The count is valid as we stay above 82.50.
Source link