The volatility in the GBP is not likely to dissipate soon. Both the GBPUSD and GBPJPY moved in tandem downward today with the recovery of the USD.
The GBPUSD was unable to close above yesterday's high during its Asian session and the U.K. traders began their day pushing price lower. After a very brief pullback testing its Asian session low, the pair failed and a short was taken risking 28 pips for a potential 194 pips to our daily target at 1.1214.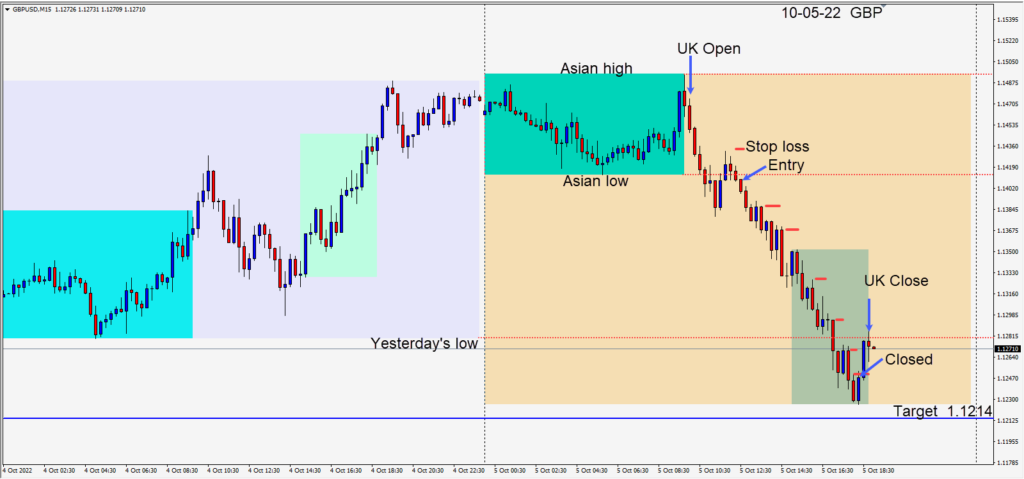 The pair dropped almost 80 pips going into the U.S. session overlap where a number of economic releases were pending. We locked in a nice profit and waited. Price moved lower going into the European close, then began to bounce without hitting our daily target. The trade was closed at our profit stop about half an hour before the U.K. close.
If the pair can take out the 1.1200 figure and the USD continues to be strong, a test of the1.0900 area is quite possible. Conversely a move above 1.1500 with USD weakness could test 1.1750.
Keep an eye on the DXY and GBPJPY for direction.
Good luck with your trading!
Source link