The GBPUSD moved lower today early in the U.K. session. It pushed beneath its Asian session low, retested the level but failed to close above it. A short was taken after the bearish engulfing candle, risking 30 pips for a potential 164 pips to our daily target at 1.1123. The GBPJPY made the same pattern as the GBPUSD once again. The Initial Jobless Claims release sent the pairs higher for one candle as did the opening of the U.S. equity markets… then the downward trend continued.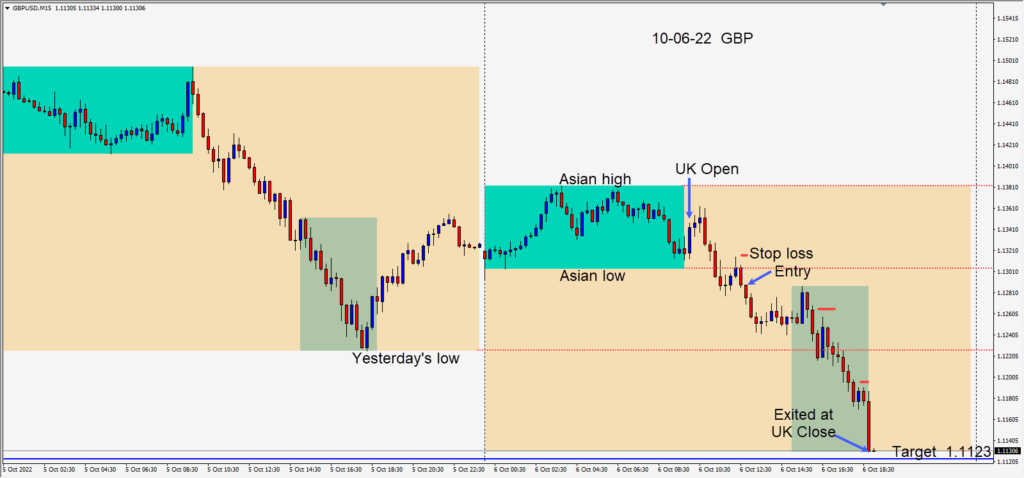 A major surge lower occurred in the last 15 minutes of the U.K. session and we exited the trade at the close, just above our target. If it had been the USDCAD, we would have waited a little longer, but not with the GBP.
Friday traders will be very attentive to the NFP release and we will look for either USD strength or weakness immediately following. Be careful in the meantime.
Good luck with your trading!
Source link