A fairly tight trading range before the U.S. session, then a uniform move across the majors as the DXY moved lower and lower.
A long was taken in the EURUSD risking 20 pips for a potential 79 pips to our daily target at .9953.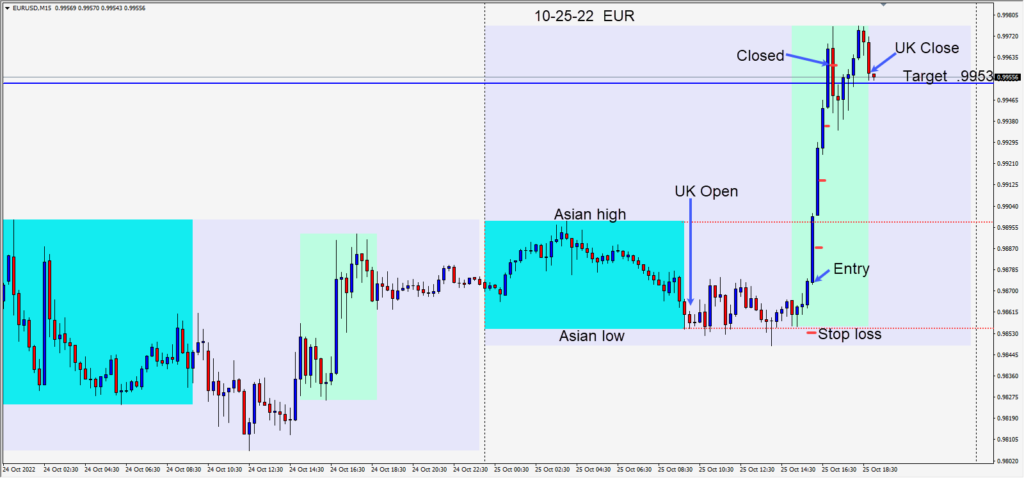 The move was vertical so we tightened our profit stop with each candle and kept an eye on the move of the other majors. Price moved through our target and we tightened our profit stop even more, and it was hit for a few extra pips.
.9900 which had acted as resistance yesterday may get retested as support over the next trading day as may par on further USD weakness.
Wednesday brings the closely watched U.S. New Home Sales release and the Bank of Canada Interest Rate Decision… which is expected to be another large increase.
Good luck with your trading!
Source link