First we had Federal Reserve Vice Chair Lael Brainard saying the central bank should soon moderate the size of interest rate hikes, signaling she is favour of half-point increases as early as December.
Today we had PPI data which came in weaker than expected causing the USD to pop to the downside and EURUSD to pop up over 80 pips and the GBPUSD to pop up over 140 pips. Both pairs exceeded our daily targets, so we waited two candles for confirmation of a pullback.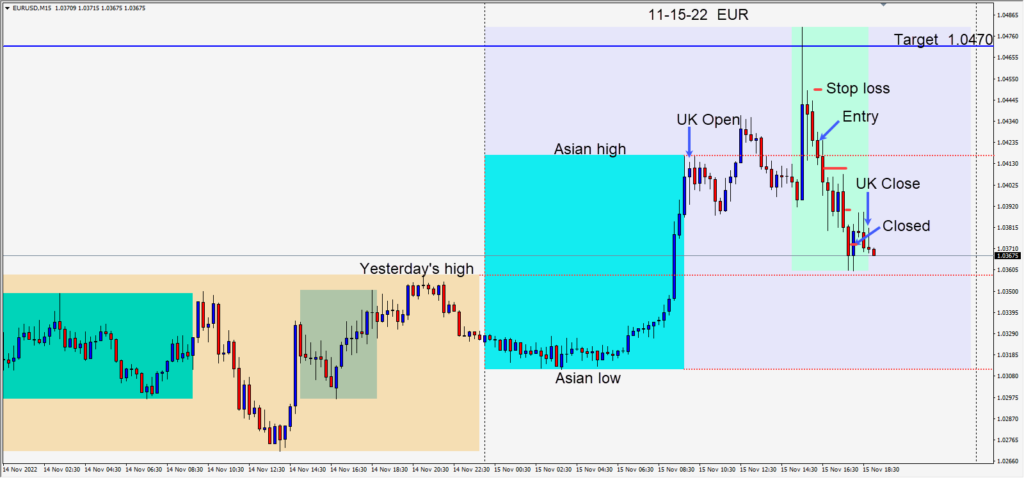 An entry short was taken on the EURUSD risking 25 pips initially. Price continued lower testing its Asian session high but fell short of penetrating yesterday's high, hitting our profit stop to close the trade.
With the apparent effect now of the interest rate hikes dampening U.S. inflation, money is moving back into equities and the USD continues to weaken. The 104.90 level area for the DXY remains technically very significant.
Good luck with your trading!
Source link